How to Craft a Strong Recommendation Letter for a Job or Training Program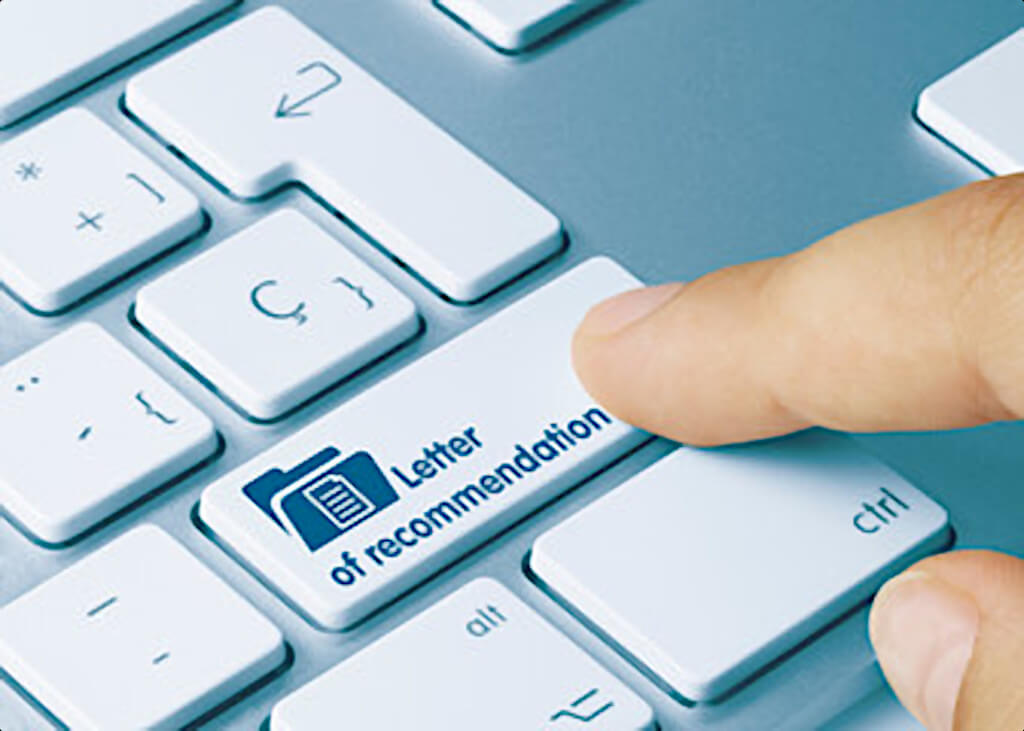 The format of a letter of recommendation
A letter of recommendation typically follows a standard business letter format, with the sender's contact information, the date, and the recipient's contact information at the top. The letter should begin with a formal salutation, such as "Dear [Recipient's Name]," and should include a brief introduction that explains the writer's relationship to the individual being recommended.
The body of the letter should include specific examples and anecdotes that demonstrate the individual's skills, abilities, and character traits. The letter should conclude with a strong recommendation and a closing statement, such as "Sincerely," followed by the writer's signature and contact information.
What to Include in a Letter of Recommendation
A letter of recommendation can often be the deciding factor during a job application or scholarship process. Writing an effective and eye-catching letter of recommendation requires careful thought and planning. Some key things to include in a letter of reference:
The writer's relationship to the individual being recommended
The individual's job or academic achievements, skills, and abilities
Specific examples of the individual's performance and contributions
The individual's personal qualities, such as their work ethic, reliability, and character
A strong recommendation and why the individual is a good fit for the job or training opportunity.
Tips for writing a great letter of recommendation (Dos and Don'ts)
A letter of recommendation can make or break an applicant's chance at their dream job / training opportunity. It's important to consider the content, tone, and structure of the letter when writing it. An effective reference letter should include specific examples that demonstrate why the applicant is qualified for the position or trainee. Below are some tips for crafting strong letters and help your candidate take their career or academic aspirations one step further:
The Do's
Choose the right person to write the letter

This should be someone who has worked with or observed the individual in a professional or academic setting, and can provide valuable insights into their abilities and potential. For example, a former supervisor or teacher would be a good choice.

Tailor the Letter to the specific job or training opportunity

The letter should highlight the individual's skills and experiences that are relevant to the job or training program they're applying for. Focus on the things that make the individual stand out and emphasize why they would be a valuable asset to the company or program.

Provide specific examples and anecdotes

Use specific examples and anecdotes to demonstrate the individual's abilities and character. For example, "Jane consistently met and exceeded her sales targets, and her positive attitude and strong work ethic made her a valuable asset to our team" or "John was always willing to stay late if needed, and he consistently met his deadlines despite difficult circumstances".

Keep the Letter concise and focused

It can be tempting to write a lengthy letter in order to capture every detail about an applicant, but this isn't necessary (or even desirable). A recommendation letter should be no longer than one page, and should highlight the most important and relevant information about the individual.

Finish with a bang

End with a strong recommendation and a clear call to action. For example, "I wholeheartedly recommend Jane for the sales manager position, and I am confident that she will excel in this role. Please do not hesitate to contact me for more information."

Don't Forget to Proofread

It's also important not to overlook proofreading your work! Even if you're confident in your grammar skills, it never hurts to double check for typos or other errors that may have been missed during the first read-through. This will ensure that you're presenting your best effort when submitting a letter of recommendation on behalf of someone else.
The Don'ts
Don't write a generic letter

A reference letter should be tailored to the specific individual and the job or training opportunity they're applying for. The letter should include specific examples and anecdotes that demonstrate the individual's skills and abilities. Don't include personal information or details that aren't relevant to the job or training opportunity.

Don't exaggerate or make false claims

Be honest and truthful in your recommendation, and avoid exaggerating or providing false information or misleading statements. Don't be overly negative or critical: While constructive feedback is important, avoid being overly negative or critical in the letter. Focus on the individual's strengths and accomplishments.

Don't wait until the last minute to write the Letter

It's important to give yourself enough time to write a well-written and thoughtful recommendation letter. Avoid delaying or procrastinating. After all, you don't want to disappoint somebody who deserves quality feedback by sending an ambivalent note.
10+ Examples of Effective Recommendation Letters for Employees and Students
Looking for some inspiration to craft the perfect recommendation letter? Look no further! Below, we've provided examples of effective recommendation letters for employees in a variety of job sectors and for students. Use these samples as a guide to help you write your own powerful endorsement.
In summary:
Letters of recommendation are incredibly important documents - they could make all the difference between getting hired or being passed over for an opportunity! Keep these dos and don'ts in mind when writing yours in order to ensure that it accurately reflects the applicant's qualifications in the most effective way possible. With proper preparation and attention to detail, you can write a powerful and persuasive letter that will help boost an applicant's chances at getting hired!